01 Oct

Pull Apart Garlic Bread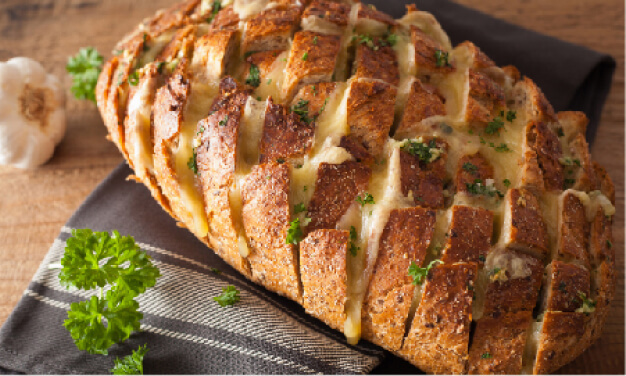 Simply irresistible golden, gooey and cheesy garlic bread that's so easy to create and eat it with your hands!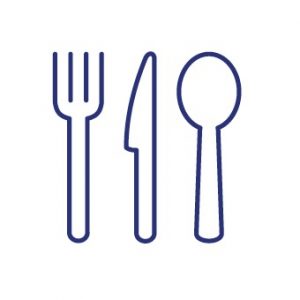 SERVING SIZE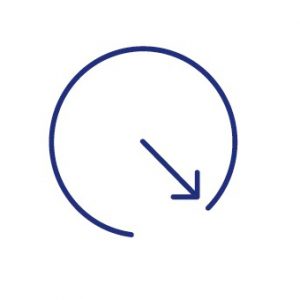 TIME REQUIRED
Preparation: 20 minutes
Baking: 20 minutes
Total waiting/resting:
135 minutes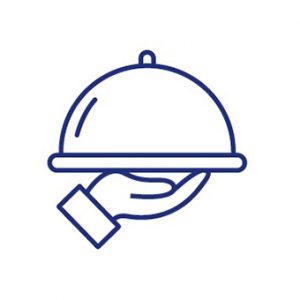 SERVING SUGGESTION
Serve warm as an appetizer or along with a big bowl of hearty soup
INGREDIENTS
Dough
Quantity
Flour
170g
Water
100ml
Salt
3g
SAF-INSTANT™ Gold
instant dry yeast
3g
Sugar
22g
Butter
16g
Milk Powder
5g
Garlic (chopped)
5g
| Garlic Butter Filling | Quantity |
| --- | --- |
| Butter | 150g |
| Sugar | 5g |
| Minced garlic | 30g |
| Milk | 10ml |
| Parsley (chopped) | 15g |
| Cheese sliced/shredded | As desired |
PRE-PREPARATION
1. Melt the butter and add in the sugar, minced garlic, milk and parsley. Stir well and set aside
PREPARE THE DOUGH
1. Working with 1 dough at a time, mix the dough with about 10g of garlic butter.
2. Shape each dough into a baguette shape or your preferred shape.
3. Cover the dough lightly and let it rest for 135 minutes at around 30˚C and 80% humidity or till double in size.
SHAPING
1. Roll the dough, cover and let it rest for 20 minutes.
2. Flatten the dough with a rolling pin to a rectangular shape.
3. Spread the cinnamon filling all over the top of the dough, roll the dough up and place it in a tin.
4. Cover the dough lightly and let it rest for 90 minutes at around 35˚C.
BAKING
1. Preheat oven at 200˚C.
2. Bake for 13 minutes at 180˚C or till golden brown.
3. Remove the bread from the oven, lightly brush the surface with melted garlic butter immediately.
4. Allow the bread to cool down.
5. With a serrated knife, slice the bread cutting a grid into the top of the bread. Be careful not to slice all the way through to the bottom.
6. Open the bread cracks with your fingers. Use a pastry brush to brush the remaining garlic butter into every space and add shredded cheese.
7. Bake the bread for 7 minutes at 160˚C or till the cheese has mostly melted.
8. Remove from the oven and serve warm.