22 Dec

Christmas Log Bread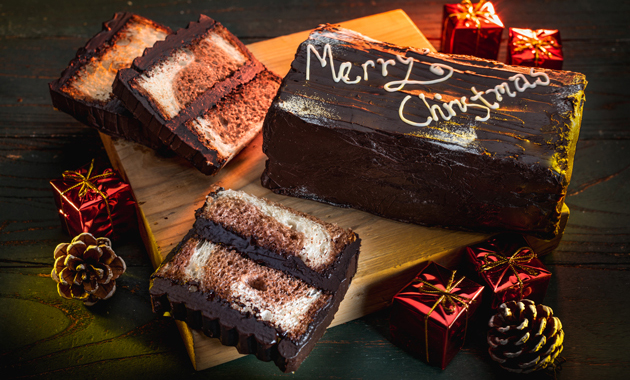 Instead of a typical log cake this festive season, shake things up with our Christmas log bread. Add your favourite toppings from toasted hazelnuts to dried fruit and create your own unique dessert that is bound to delight your guests.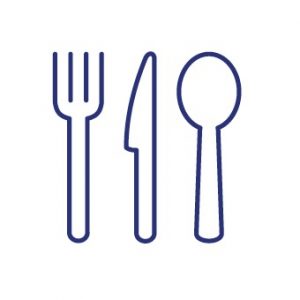 SERVING SIZE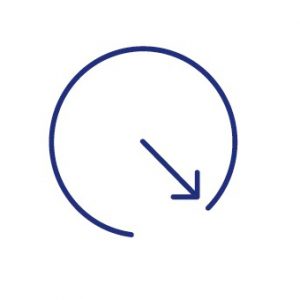 TIME REQUIRED
Preparation: 1.5hr
Baking: 25-28min
Total waiting/resting: 2hr55min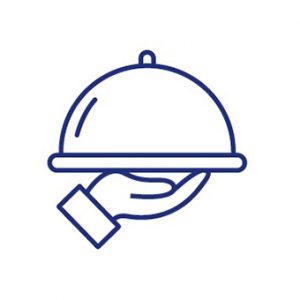 SERVING SUGGESTION
Serve at room temperature as a rich chocolaty afternoon snack or as a great after-dinner treat.
INGREDIENTS
| Chocolate Ganache | Quantity |
| --- | --- |
| Chocolate covertures, 60% | 600g |
| Heavy cream | 600g |
| Unsalted butter | 30g |
| Assembly | Quantity |
| --- | --- |
| Chocolate ganache | 1200g |
| Icing sugar | As needed |
| Toppings (optional) | As needed |
PREPARE THE LOAF TINS
1. Generously grease the 19.6cm x 10.6cm x 11cm loaf tins.
PREPARE THE DOUGH
1. Combine the bread flour, salt, Magimix® Green, Magimix® Softness, LIVENDO® F200, sugar, and skim milk powder in the bowl of a stand mixer and whisk to combine.
2. Add in the water, sesame oil, and softened butter and mix with a dough hook at low speed for 4 minutes.
3. Increase to high speed and continue mixing for around 5 minutes until smooth.
4. Transfer 400g of dough to a bowl and cover with a lightly greased piece of cling wrap.
5. Add the cocoa powder to the remaining dough in the stand mixer and mix for 2 minutes at high speed until fully incorporated.
6. Transfer chocolate dough into a bowl and cover with a lightly greased piece of cling wrap.
7. Let rest for 30 minutes at room temperature.
8. Divide the plain dough into 2 balls (~200g each) and repeat with the chocolate dough.
9. Let rest for a further 10 minutes.
SHAPING
1. Take a ball each of plain dough and chocolate dough, flip them over and flatten each into a rectangular shape. They should roughly be the same size as each other and have a length approximately that of the loaf tin.
2. Brush the plain dough with a thin layer of water then place the chocolate dough on top of it.
3. Beginning with the 2 ends (right and left), fold them towards the middle of the dough, pressing down firmly to seal the ends together.
4. Take the top end (furthest side from you) and fold it slightly over the middle, again pressing down firmly to seal the dough.
5. Place the dough seam side down into the prepared loaf tin.
6. Repeat with the remaining doughs. Cover the top of the dough with a lightly greased piece of cling wrap.
7. Proof the dough at room temperature for 2 hours 15 minutes, or until the dough reaches around 1.5cm below the lid.
BAKING
1. Preheat oven to 180°C.
2. Attach the lid to the loaf tin and bake for 25 to 28 minutes, depending on your oven.
3. Once done, remove from loaf tins and cool on a wire rack.
PREPARE THE CHOCOLATE GANACHE
1. Bring the cream to a boil then pour into a bowl with the chocolate covertures.
2. Add the softened butter and stir to combine until thick and fully incorporated.
3. Reserve in fridge to set the ganache.
ASSEMBLY
1. Using a serrated bread knife, carefully slice the swirled loaf in half lengthwise to get 2 pieces of equal thickness.
2. Placing a piece on parchment paper, spread 150g of ganache and add desired toppings if using, before placing the other half on top.
3. Cover the top and sides with 150g of ganache. Using a fork, lightly drag it along the top and sides to create a tree bark effect.
4. Repeat for the other loaf.
5. Chill the log bread in the fridge for around 15 minutes for the ganache to harden before transferring to a serving plate.
6. Lightly dust the top with icing sugar before slicing and serving.